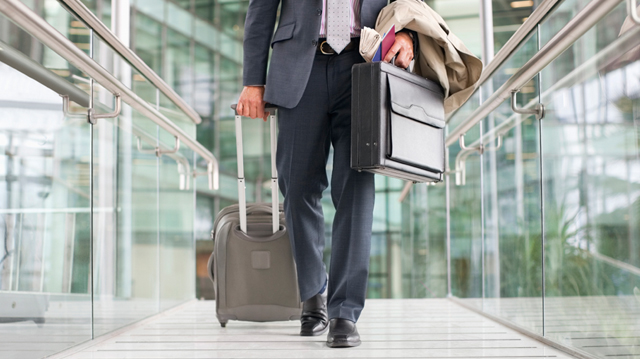 Solutions Support for your growth into overseas markets
Bi-lingual staff, who are well-versed in business and IT affairs in both Japan and Europe, can assist with your growth into overseas markets and with initiatives to improve IT at overseas bases.
POINT1
Support provided to more than 10 European countries
POINT2
We provide one-stop support for both IT infrastructure and business applications.
POINT3
Operational support that functions like part of the client's IT department or that of a partner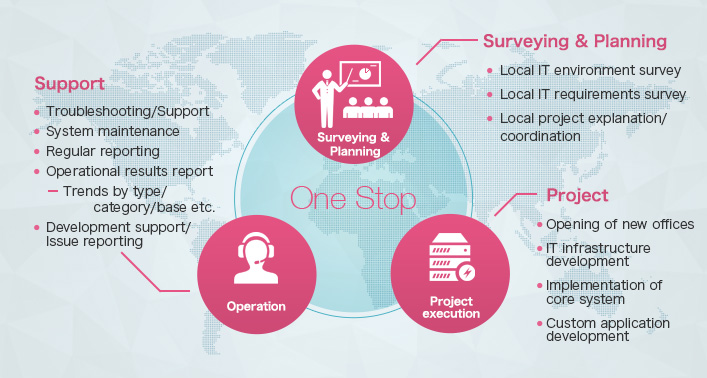 Overview
From IT environment development surveys to regular operation, we provide flexible services according to the situation.
Step 1: Design and planning phase
Your concerns
We don't understand the European IT landscape
It's hard to acquire personnel who are well versed in local business customs and languages
We want to gain a better understanding of our European IT systems, which have so far been left to local offices, and improve control
We need to integrate the systems of locally acquired companies with our own, but grasping the reality on the ground is difficult
We are concerned about security operations at local sites
Support from Newton IT
IT infrastructure requirements/situation survey
Our support includes surveys of the local IT infrastructure environment, interviews about local requirements, and local explanations before projects are implemented.
Business application requirements/situation survey
We survey the current status of local business applications, conduct interviews about local requirements, and identify/analyse issues.
Step 2: Project implementation phase
Your concerns
We don't know what precautions to take in terms of IT environment and business systems when opening an office in Europe.
We want to set up a new base quickly while controlling initial costs.
It is difficult to manage local vendors because their business customs and attitudes differ from Japanese ones.
We don't know if certain equipment can be arranged or not.
I want to find partners who can handle system expansion and development not just when launching the base, but also when expanding the business.
Support from Newton IT
Support for opening new offices
We will provide a detailed overview of the office, with project plans drafted and implemented on the basis of results obtained during the requirements/situation survey phase.
Implementation of core system
When it comes to implementing the core systems required to open new offices or expand business, we help you develop an optimal system that takes into account the specific characteristics and requirements of your European operations.
Custom application development
We provide assistance in a wide range of areas, from sales support to workflow systems for expense calculations, travel requests and leave requests, as well as Manufacturing Execution Systems (MES).
Step 3: Operational phase
Your concerns
It's hard to liaise with IT vendors at sites that do not have IT specialists
It's hard to work with local vendors whose business practices differ
It's hard for the central IT department to grasp the actual nature of local IT operations
It's hard to ensure that information security measures at overseas bases meet the standards required by the head office
We want to roll out our in-house systems overseas, but considering the differences in language, time, and business practices, it's hard for the central IT department to provide support or understand the requirements for improvement or adding features.
Support from Newton IT
Integrated European IT support
Our bilingual staff with extensive support experience in Europe provide comprehensive support, from IT infrastructure to mission-critical systems.
Support for operation of in-house systems
The key to a successful overseas rollout of in-house systems is developing an operational system.
Contact Us
from Phone
+44(0)20-8782-1920